Reading
Reading at home – expectations
Reading books aloud with children stimulates their imagination and expands their understanding of the world. It helps them develop new language and listening skills and prepares them to understand the written words.
At Alexandra Junior School we request that children read at least three times a week at home as part of their home learning. Please take time to enjoy and share a story with your child and then sign your child's diary so that their class teacher knows that they have read. It is important to still read with your child, even when they become a confident reader so that a love for reading can continue to grow.
Once the book has finished, children take an accelerated reading quiz. They need an 80% score to pass and earn brag tag points. To find out more about accelerated reading please follow one of the links below:
Questioning
To ensure that the child's reading deelopment continues to move forwards, we would encourage parents to question their child about what they are reading, at an appropriate time, to extend their reading and share their enjoyment of the book. feedback from parents is that they struggle to find the relevant questions to ask their child after reaing.
Click on the button to view a website that will support you in asking your children questions about reading. This website is by no means a full list of question, but it is an excellent starting oint when deciding what to ask your child when you read together.
Reading in school
As part of English lessons in school, your child will learn through a whole class text. Time will be spend understanding unfamiliar and new vocabulary as part of their teaching sequence and children will be encouraged to magpie from their reading to use in their written work.
Year 3 will be continuing Fantastic Mr Fox, a story they started at the infant school and then will then move on to Georges Marvellous Medicine. Whilst studying this text they will re-tell the story from Georges point of view, design a new medicine for Grandma and take part in lots of activities to fully immerse themselves into the text.
Year 4 are beginning their Wind in the Willows journey. They too will re-tell key chapters but will also become estate agents, selling Badger's home and writing persuasive letters to the judge to release their dear friend Rat.
Year 5 begin their adventures immersed in the text Charlie and the Chocolate factory and will spend time unpicking the key characters within the text as part of their learning sequence. Finally, year 6, they undertake an adventure in Narnia linked to their whole class text The Chronicles of Narnia. They have already encountered a faun but will soon meet the White Witch of Narnia.
Our Librarians
The librarians are busy preparing the library and wrapping books. Watch this space for the re-launch of don't judge a book by its cover. The librarians are also on hand to help your child pick exciting stories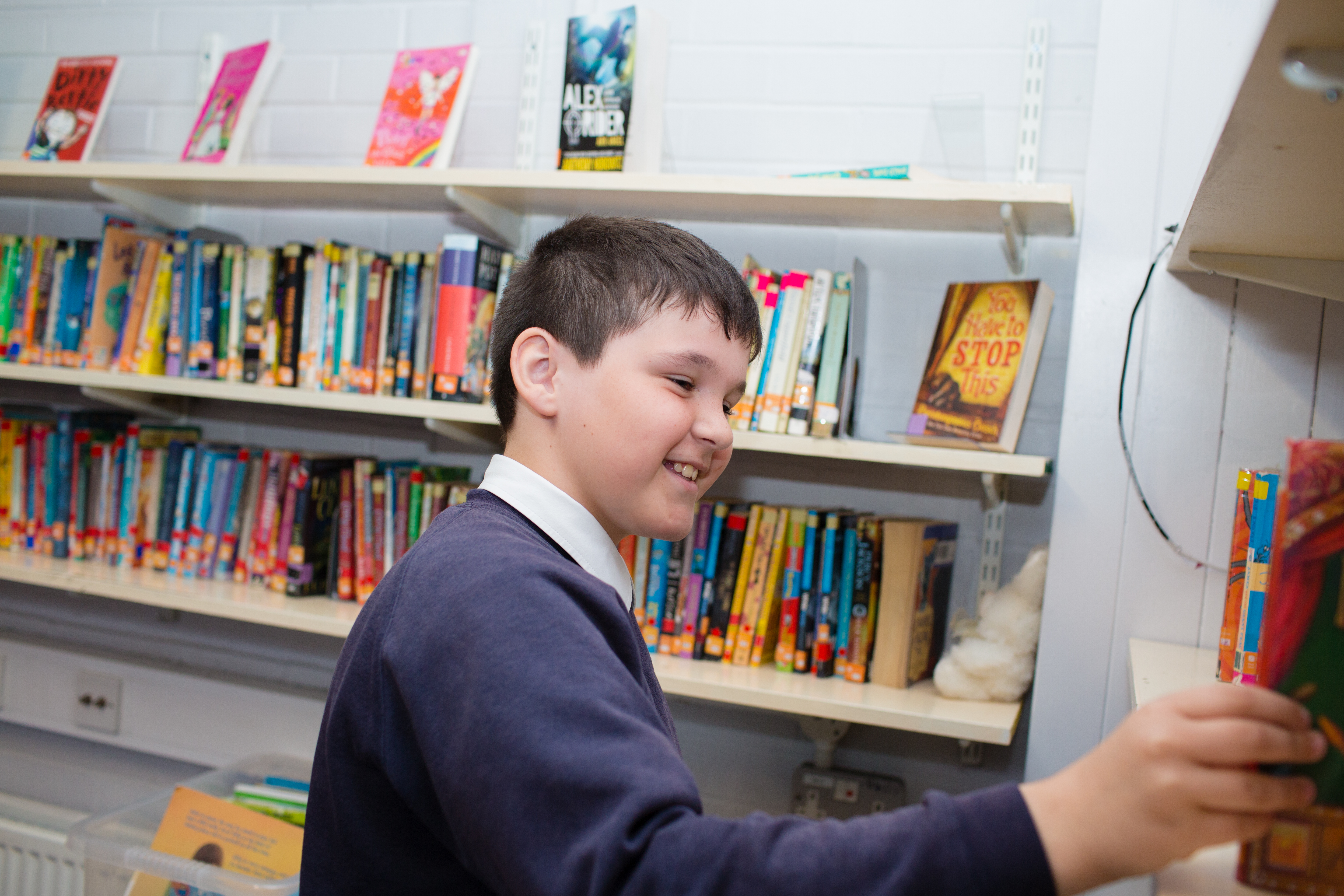 Please don't forget, if you would like extra books for your children to read at home, we have a large range donated by our friends, The Rotary Club. Please speak to your class teacher if you would like to borrow any extra books.