Spring Term
In year 4 this term, we will be delving into the world of Treasure Island by Robert Louis Stevenson.
We will be studying the chapters and getting to know the characters within the pages of pirate adventure. We will be retelling, innovating and producing many pieces or writing based on this book.
The children have developed into super writers so this swashbuckling adventure should see some superb pieces of writing coming our way!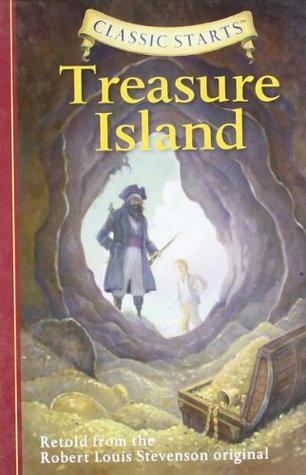 During our afternoon sessions, we will be having a short Geography topic all about maps: understanding their features and finding out how we can use them to help us to find out more about the world we live in. We will follow this topic with a History topic all about the Rotten Romans!
We will be doing a detailed study of what life was like for a Roman soldier and we will even be writing our very own non-chronological report about the soldiers too! 
In science, we will be exploring sound. We will be investigating how sound works and how we can change sounds too. Take a look at this video about how sound works.
We will be using Google Classroom as our way of setting homework for the children. Please support your child in accessing their Google Classroom account at home.
We will also be having a huge push on times table fact recall. Later in the year, the year 4 children will all sit a government times table test and we want to help your children to be as ready as possible. We will do practice quizzes and have times table interventions as well as sending your child home with their very own times table keyring. You can help your child at home by chanting their times tables with them. Remember to include the calculation! (For example instead of saying 2, 4, 6, 8, 10 say 1 x 2 is 2, 2 x 2 is 4 etc.)
We would like to also see our year 4 children using TT Rock Stars and Myon at home (these can also be accessed through Google Classroom). Their log in can be found in the back of their diary.
Projects and sessions have been set on TT Rock Stars and Myon to help to focus your child's use of these websites at home.
Please read with your child at least 3 times a week. We are aiming to be the best year group for reading at home this year so please make sure you sign your child's diary to confirm that they have read with you!