Autumn Term
We are very excited to welcome our new Year 5 classes 5CV and 5KW! Our new Year 5 team will be Miss Vernon, Mrs. Kaur and Mrs. Wilton, Miss Copeland and Miss Walsh. We can't wait to start our new learning.
This term in English, we will be studying Kensuke's Kingdom, by the brilliant Michael Morpurgo. We will read the text and produce lots of amazing writing based on this text!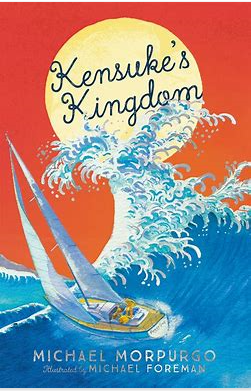 At the start of the term, our first maths unit will be all about shape, including properties of shapes and angles. There will be lots of hands-on activities and we will be showing children how to use a protractor!
Our first history unit will be the Marvellous Mayans. Children will develop their historical skills including chronology and learning what life was like in those times. Mrs. Kaur and Mrs. Wilton are excited to share their experiences of visiting some ancient Mayan ruins in Mexico.
Year 5 pupils will also develop their scientific skills and knowledge about forces They will conduct experiments and learn about important scientists in this field.
This term, Year 5 will also begin swimming lessons. This will be an exciting time for some, but a nervous time for others. Children will develop important skills this term and the staff are all keen and ready to support the children in developing these important life skills.