Clubs
Our lunch time and after school clubs are becoming more and more popular so be sure to send back your club letter as soon as possible to secure your place.
Some of our clubs are targeted to individual groups or selected children, but the majority of the clubs are open to all children to attend.
The art and craft club have been busy making Christmas wreaths and paper chains to decorate the activity area with.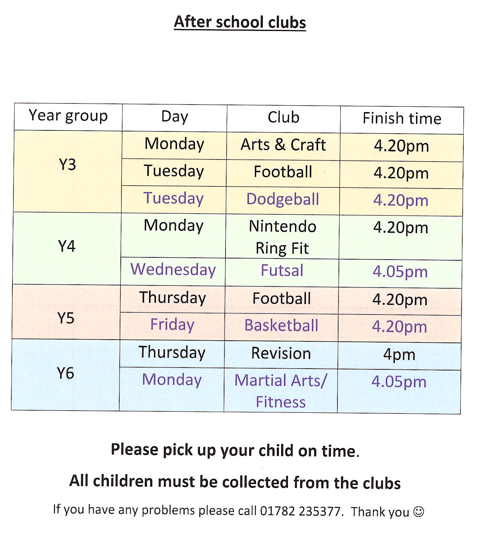 We are proud to say that we are a Rock Steady school. 
Our children who take part have so much fun and develop so much self-confidence in their time with their music teacher.
They receive half an hour of music tuition a week and then play in their very own concert within the band they form during their time with Rock Steady.
It's amazing to see the development in their technical skills as well as their personalities.
Take a look at our latest concert or click the Rock Steady logo on the right for more information about how your child could be part of this fantastic opportunity.
Our Year 4 and 5 band 'The Golden Retrievers'
Our Year 6 band 'The Unknown Rockers'